Residential Roofers You Can Always Rely On
Thank you for considering Reliable Roofing & Restoration Inc to serve as your residential roofers. As a family-owned and -operated company, we understand the importance of keeping your family safe during your roofing project. Our team will take the utmost care to ensure the security of everyone in and around the job site, from start to finish. And, we deliver gorgeous results to boot!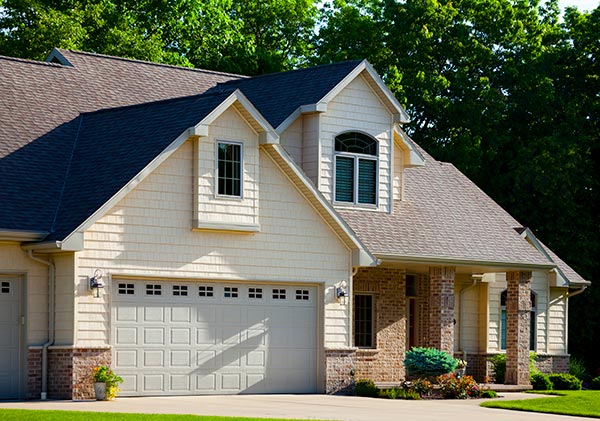 New Roof Installation
Installing a new roof on your home will ensure your safety and security, while adding value to your property. As GAF Certified residential roofers, we are proud to install high-performing shingle roofs that make a statement. But whatever material you choose for your new roof, count on it being the best-looking roof on the block!
Residential Roofing Materials
Asphalt shingles: Popular for their low upfront cost, versatility and variety of colors, asphalt shingles are one of the most common choices for new residential roofing.
Metal roofing: Known for its long-lasting durability and unique appearance, metal roofing is a great choice for homeowners who want something a little different.
Cement or clay tiles: Long-lasting and very durable, tile roofing is a popular choice for homeowners throughout Colorado.
Wood shingles: When you want a traditional look, wood shakes or shingles are an excellent choice. Today's wood roofing options are designed to last and look great!
Storm Damage Roof Restoration
If your roof has been damaged by a recent storm and you need assistance, trust Reliable Roofing & Restoration Inc. We've helped thousands of homeowners in Colorado get through the storm damage restoration process. 
Do you qualify for an insurance claim? We can help you decide. Reliable Roofing & Restoration Inc can assist with everything from the roof inspection and documentation to meeting with your adjuster and making sure you get the coverage you deserve under your homeowners' insurance policy.
Contact Us for a Free Consultation
With Reliable Roofing & Restoration Inc on the job, you can rest assured you're getting a professional team of roofers that does the work right. Call us today at (303) 657-3009 or fill out the online form to get started.